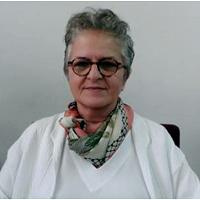 Affiliated Faculty
Professor, National Technical University of Athens
stamat@ipr.forth.gr
+30 2107722202
Short CV
Professor Sofia Stamataki holds a Diploma in Mining Engineering and Metallurgy from National Technical University of Athens-NTUA (1979) and a PhD in Petroleum Engineering from Heriot-Watt University, Edinburgh U.K.(1986).
Since 1988 she has been member of the academic staff of Mining Engineering Department (NTUA) and in 2002 was elected Professor of Reservoir Engineering and Oil Well Technology. She has been teaching undergraduate and postgraduate courses in the areas of oil well technology, petroleum engineering and geothermal fields engineering and has supervised more than 70 Diploma Theses and 7 PhDs.
Professor Stamataki has served as Director of Mining Division for 6 years and School Chairman for 4 years. She also holds the position of the Director of the Laboratory of Hydrocarbons' Exploitation & Applied Geophysics.
She has established several co-operations with universities and research centers and has been involved to and/or supervised more than 20 research projects funded by EU, National Organizations and Private Sector, most of them related to oil and gas engineering.
She is an author of more than 100 publications in scientific journals and invited speaker at a number of institutions and international conferences.
She has been an advisor to the Minister of Industry (1995) on Petroleum Policy Aspects and on the preparation of the 1st Hydrocarbon Licensing Round. She held the same responsibility during the period 2012-2014 in the context of the preparation and organization of the 2nd Hydrocarbon Licensing Round.
She was Chairman of the Committee of Experts for the conversion of South Kavala natural gas field to gas storage facility, Chairman of the committee for the updating of the national Petroleum Act and for the institutional framework for the establishment of the Hellenic Hydrocarbons Management Company S.A, Deputed Chairman of the advisory committee for the Non-Exclusive Seismic Surveys offshore Western and Southern Greece, Deputy Chairman of the Committee for granting E&P rights in the areas "Ioannina", "Patraikos Gulf", "Katakolo", "Arta-Preveza", "Etoloakarnania" & "NW" Peloponnese ".
She also has served as Chairman and CEO of the Hellenic Hydrocarbon Resources Management Company of Greece –EDEY S.A.