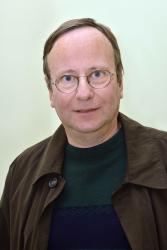 Associate Researcher
Professor, Technical University of Crete
kalli@mred.tuc.gr
+30 2821 037666
Short CV
Nikos Kallitharakas - Kontos is professor of the Technical University of Crete (from 1992 to present). He received his PhD from the Chemical Department of the National and Kapodistrian University of Athens (in collaboration with the Accelerator Laboratory of the NCSR "Demokritos"), and he has also been a post-doctoral Researcher at the Environmental Radioactivity Laboratory of the NCSR Demokritos. 
He is Vice-chairman of the Greek Atomic Energy Commission. He was also a vice Rector of Finance, Programming and Development of the Technical University of Crete and Head of the Department of Sciences of the University of Crete. 
Indicative objects of his research interests are the following: Chemical analysis and Trace elements analysis, Environmental radioactivity, X-ray Fluorescence, Development of novel complexing membranes, Surface analysis, Chemical speciation etc. He has participated in many research projects either as a Principal investigator or as a member of the research team. He has 66 publications in peer- reviewed journals (Scopus database), and many others in conferences books and proceedings. He has participated in many international conferences, in some of them as invited speaker, as well as a member of the Scientific or Organizing Committees. He has received more than 1500 citations (Scopus database, h-index: 18) and he is a reviewer in many international journals.